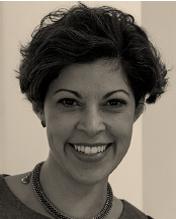 Flávia Bastos, Ph.D. is a Brazilian native who lives and works in Cincinnati. Flávia is Associate Professor and Director of Graduate Studies in Visual Arts Education, School of Art, University of Cincinnati. She also directs the Art in the Market Program, a community-based initiative that teams local youth and students from the college of Design, Architecture, Art, and Planning (DAAP) to improve neighborhoods and empower participants through the process of socially engaged art. Her research and scholarship are indebted to her Brazilian roots, experiences with social and cultural diversity and inspired by the educational philosophy of educator Paulo Freire. Therefore, art education practices are fueled by progressive education ideas that honor the artistic potential and celebrate possibilities and talents of all people.
Flávia's recent accomplishments include being elected Director of the Higher Education Division of the National Art Education Association and member of the Council of
Policy Studies in Art Education; receiving in 2009 the Ziegefeld Award of the International Society for Education through Art (InSEA) for her distinguished service in international art education and in 2007 the Mary J. House Award of the National Art Education Association Women's Caucus. She is past senior editor of the Journal of Art Education and has published and lectured extensively in the United States and other countries such as such as South Africa, Brazil, Chile, Indonesia, Spain, and Portugal. Her books include Transforming City Schools through Art: Approaches to Meaningful K-12 Learning, a co-edited volume published by Teachers College Press (2012), and the upcoming anthology Connecting Creativity Research and Practice in Art Education: Foundations, Pedagogies, and Contemporary Issues, to be released by the National Art Education Association in 2014.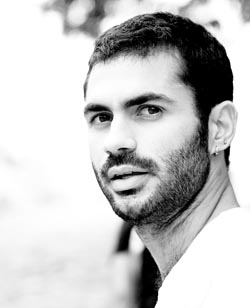 Gabriel Mascaro (1983) lives and works in Recife (Brazil). His work explores hybrid narratives employing intriguing apparatus (dispositifs) that provoke complex and controversial political and aesthetic encounters that reflect on the negotiation of power relationships in their most diverse forms. Spanning cinema and the visual arts, his work has been shown at the Contemporary Art Museums of Barcelona and Vigo, at La Casa Escendida – Madrid, the 32nd Panorama of Brazilian Art at MAM-SP, Videobrasil and at important film festivals, such as Rotterdam, CPHDox, Oberhausen, Visions du Rèel, IDFA, Munich, Jihlava, Bafici, Los Angeles, Miami, Indielisboa, Zurich and Bratislava. His work has been reviewed in various magazines, including Variety (USA), Cahiers du Cinema (FRA) and E-Flux (USA). Mascaro participated in the Videobrasil/Videoformes Artist in Residence Program (FRA) where he developed a series of video installations and is in pre-production of his first feature fiction film with support from Hubert Bals Fund (Rotterdam) and Ibermedia.