We have a new addition to our Thursday panel, Andrea Chu. See her bio below.
Following the film on Thursday, there will be a panel discussion with four members of the Columbus community to discuss various perspectives on the issues presented in the film. We have gathered: educator Shelly Casto, artist/student/activist Andrea Chu, activist/student Kate Dye, and OSU Professor of History Dr. Thomas McDow. Read more about them below to understand the perspective each will bring to the discussion.
Shelly Casto
Shelly Casto is the Director of Education here at the Wexner Center for the Arts. In addition to many other programs and contributions, she established
Art & Environment
in 2004, a hands-on,  interdisciplinary course for high school students in art practice, criticism, and environmental science. Since then, she has also spearheaded several ecologically focused initiatives at the Wexner Center, including the founding of a campus farmer's market and serving as the liaison for artist Michael Mercil's project,
The Virtual Pasture
.  Casto has presented on ecology and art as a panelist for programs at Macalester College and the Wexner Center.
This is an excerpt from Shelly Casto's full bio.
Kate Dye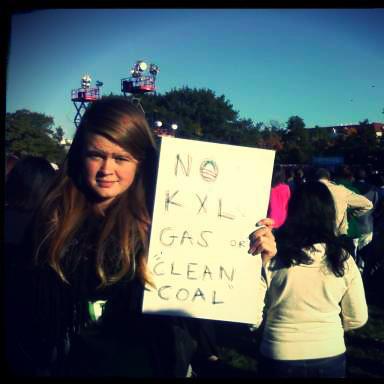 Kate Dye is a Columbus native currently studying Environmental Science at Columbus State Community College. She has been involved with many environmental organizations such as Greenpeace,
350.org
, and the Environmental Actions Coalition. Kate says her passion for environmental activism emerged while interning with
350.org
on the 'Don't Frack Ohio' campaign. This internship encouraged her to get involved in environmental organizing and she became a leader in the Power Vote campaign, a youth-movement which focuses on the vote for clean energy.  Through this work, she also obtained a fellowship with Environmental Actions Coalition. Currently, Kate is working on the Fossil Free OSU campaign which challenges Ohio State University to divest from fossil fuel investments within five years.
Dr. Thomas McDow
Professor Thomas McDow is a historian with a long-standing love of Indian Ocean islands. He has lived for years on the island of Zanzibar (now part of Tanzania) and has used its archives to study the economic, political, and social history of the western Indian Ocean in the nineteenth century. His research has also taken him to India and Arabia, the other shores of the Indian Ocean. Prof. McDow is currently writing a book about trade and migration called "Credit and Kin: Arabs and Africans in the Indian Ocean World." He earned he Ph.D. in history from Yale University in 2008, and has been a member of the Ohio State University History Department since 2011. He teaches courses in the history of Africa, the Indian Ocean, and the world, in addition to courses on historical method. Prof. McDow has been a Fulbright-Hays fellow and more recently spent a year as a visiting scholar at the Zanzibar Indian Ocean Research Institute in Tanzania.
Andrea Chu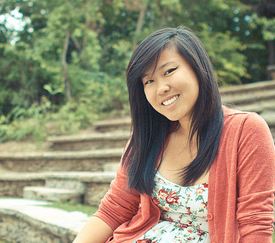 Andrea Chu is a senior at The Ohio State University majoring in environmental science with a focus in urban sustainability, and a minor in studio art. She studies environmental issues from a wide variety of lenses through many disciplines, and also has conducted research on interdisciplinary collaboration at universities, worked on a project exploring media framing of climate change, interned at Clean Fuels Ohio, and has been a part of various sustainability initiatives on campus. Andrea is highly involved with the Taiwanese American community both on campus and beyond as she is currently co-directing the Intercollegiate Taiwanese American Student Association Midwest Conference 2013 which aims to be Zero Waste.